We believe in supporting the community and giving back. As a startup company we have made this mission part of our philosophy.
We are an Ohio company, producing our product from the Great Midwest with that Midwestern quality and pride! 
Simply choose your program and we'll do the rest.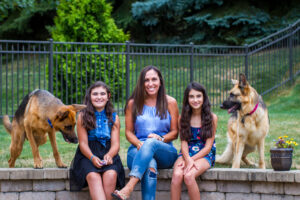 Your Cause, Your support.
We greatly appreciate your support of our products. We firmly believe in giving back. My wife with 30 plus years of teaching and I have supported different causes in our community as our children have grown. We have been blessed with good people / teachers supporting them as they grew and we recognize the challenges these organizations face today. Doing more with Less has impacted us all! Today organizations need more to achieve the support you and your family need. Just as you choose us we feel you should chose who to support. So simply reach out to your school, club / team, or nonprofit and register with our fundraising program. You can be the champion of your cause with this simple, profitable, and unique event. It's pandemic friendly and only takes a few minutes to register.
ACT NOW FOR YOUR CAUSE (Click Here)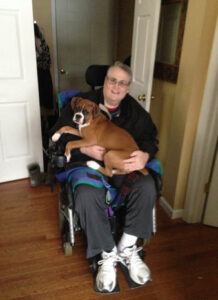 The Michael's Companion Fund
Mike was a close friend who had a great love for dogs. We met going into our Freshman year of High School in 1980. Mike was diagnosed with MS in his mid 30's. At that time we lived across the street and we both had newly growing families. We did many things together as the kids grew.

Mike was always positive. His attitude never wavered even as the MS put him into a wheelchair and eventually bed bound. Except for his four-legged companions Spencer, Roxi, Nutmeg, and Brodi, there was nothing Mike loved more than his girls, his wife Carol and daughters, Mackenzie and Melissa. His four-legged angels provided Mike more than I ever could and it's because of this bond I have started the Michael's Companion Fund, a fund designed to support families with MS. 100% of the funds raised will go to supporting families faced with MS, who are looking to provide a companion for their loved one.

MS is a devasting disease to many people and families and if we can help them during their time of need, we will. Mike would do whatever he could to help even when he was sick, he always looked to help others. He never lost his faith or his love for his family, friends, or life itself.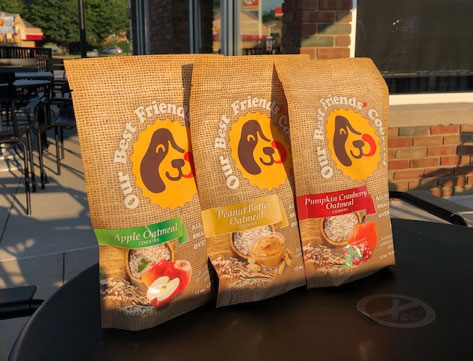 Are you looking for an out of the box fundraising idea? Consider Our Best Friend's Cookies- Find out how here!