BUNDLE UP SOME
"TAIL-WAGGING
GOODNESS"
FOR YOUR BEST FRIEND
3 PACK - $30.00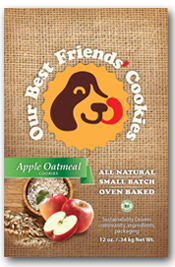 Apple Oatmeal


A delicious blend your four-legged friend will love, includes real apple and cinnamon.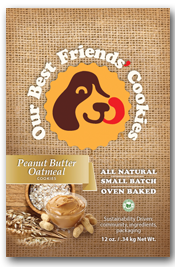 Peanut Butter Oatmeal


Nutricious AND delicious, made with real peanut butter that will surely please your pet.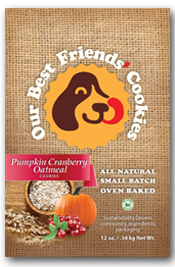 Pumpkin Cranberry Oatmeal
(Seasonal - Out of Stock)
Sure to be a favorite made with delicious pumpkin and cranberry.
Tail-Wagging Goodness, but don't just take our word for it!
Pet parents Tom & Pam H.
Egg Harbor City, NJ.
"Seriously, Napoleon turns down other biscuits just to get one of yours!"
Pet parent Jim L.
San Clemente, Ca.
"Awesome! I can't tell you the enjoyment I get seeing how excited Joe Willie gets over your cookies. So fun!"
Pet parents Don & Beth
Akron, OH.
"We love them, Finn sits in front of the pantry door waiting for his cookies!"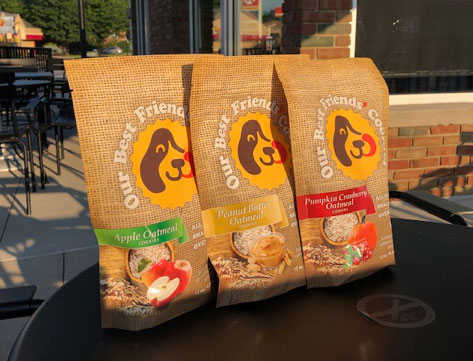 Interested in Fundraising?
Are you looking for an out of the box fundraising idea? Consider Our Best Friend's Cookies- Find out how here!